Sometimes it is simply not enough to run for hours on the treadmill, or kilometers around your community. Sometimes you want to take your competitive, long distance running to the world stage! If you are ready for a real marathon that's worth travelling for, check out this list of the world's biggest, best and most popular marathons.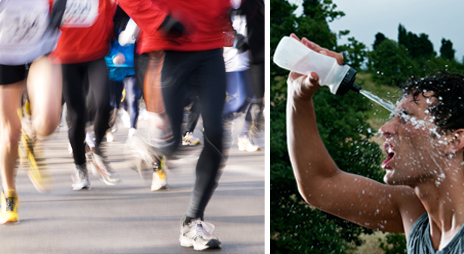 Paris Marathon: If you've never seen the banks of the Seine, the Eiffel Tower, Notre-Dame Cathedral, Place de la Bastille or Champs-Élysées, this race is one of the absolute best ways to see them during your stay in Paris. On a day in April, up to 40 000 runners will start on a downward slope over cobblestones (careful!) and wind through the city, receiving cheese and red wine at the Eiffel Tower (marking three quarters of the way) to end, fittingly, at the Arc de Triomphe.
Boston Marathon: Also in April, the Boston Marathon is the world's oldest and is a highly prestigious and competitive race. Qualification is challenging and time requirements are based on age and gender. The run will take you on a tour of New England towns and past Wellesley College about halfway through, where members of the all-girls school come out to cheer runners.
Napa Valley Marathon: If running through beautiful wine country in the springtime with only about 2299 other runners appeals to you, head to Napa Valley and follow the Silverado Trail through kilometers of beautiful rural scenery.
The Great Wall Marathon: In May, Tianjin, China opens up a portion of the Great Wall and the surrounding countryside to runners who come from around the world to experience the punishing ascents and descents of this challenging route. There is an 8-hour limit to complete the race and runners are afforded beautiful 360 degree views of the country before heading down through  villages and rice fields.
Honalulu Marathon: It's pretty clear why this is a popular marathon, since it offers runners a chance to travel to Hawaii in December. This race starts at the remarkable hour of 5 am when the 30 000 runners set out in the darkness and enjoy the sunset as they pass Waikiki Beach, Diamond Head and the Koko Head Crater on the way to the finish line at Kapiolani Park. This race is heavily attended by Japanese runners and features a spirited Japanese cheering section at the early morning start of the race.