An experience that I found intriguing as a traveler was moving throughout Europe by train. Arriving at different destinations was certainly exciting in its own right, but there were experience to be had just on the train itself. I remember during the 2000's in Europe different situations occurring and meeting different people on trains. They were interesting and I'd like to detail a few here. Some of these train experiences, had to do with major world events taking place, others with really interesting people sitting in the carriage, and still others stretching my trip out without much money.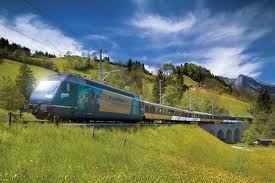 Where were you when 9/11 happened?
I was riding on a train between Munich and Prague. There was a group of Americans along with me inside a carriage. This was one of my first expeditions inside of Europe so I asked them much about their travels already and the things that they suggested might be fun to do. That's when the German train conductor put his head inside the carriage, instead of asking for tickets as had done a few times previous, he announced – "the pentagon has been attacked, the US is being attacked." My first reaction was to say – no, that's impossible, it must be a hoax. I wouldn't believe it till more and more people kept verifying it on the train. Obviously, the light hearted mood in the carriage right then and there.
Falling in Love between  Ljubljana and Venice
Night time on a train to Venice, I was sitting inside a carriage when she walked in. He was a sexy tanned Italian guy in her his 20's with piercing blue eyes. Usually a little shy, I couldn't help immediately engage him in conversation. As it would turn out he spoke fantastic English and was studying to be an architect in his home city, the city of architecture Venice. The entire time we talked our eyes fixed into each other. Though, I was too shy really act upon it I had fallen in love on a train. Perhaps my imagination builds this up, but it seemed like he did too.
Forget Hostels, I'm going to Sleep on Night Trains
An experience that travelers general try to avoid, but that can be very informative to them is running out of money. I remember being in Split, Croatia when my UK bank card finally spit out those ominous travel words – insufficient funds. From that point on, I endeavoured to start saving money on the trip by sleeping over night on the train rather than pay for hostels. If you were lucky there wouldn't be many people in the carriage and you could sprawl out. One time however, out of Slovakia, the entire carriage was full every seat. Let me tell you that was not a comfortable experience when Fritz from Salzburg positioned himself after sleeping a bit nearly in my lap. Of all the train rides, that was the one that I kept on saying to myself like I was a kid. Are we there yet, are we there yet?