People travel for different reasons on different budgets. If your interest is in the ostentatious BIG trip where no expenses are spared, well… actually this list would mean you would even be able to live larger. If you're a person who wants an experience but doesn't have the big cheque book to make it happen this list also applies. Below are the nations that will allow your hard earned Western money to  go far, and allow more meals out, more experiences, and a higher standard of travel while you are there.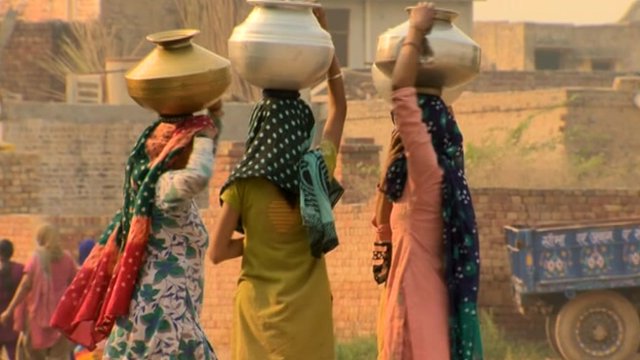 India
It is not a secret that in India your dollar, euro, or pound will get a little more bank than it will at home. The secret is the sheer amount of things to do in India. Dancing the night away at a beach party in Goa, climbing mountains and hiking in Ladakh, or surfing and scuba diving at Port Blair near the Bay of Bengal are all affordable and fun options. Do those things and you'll still have money left over to see the Taj Mahal and the wild street of Bombay.
Iran
Forget the old propaganda about this being a place propagated with evil, it's bollocks this is an intriguing and affordable location. $25 dollars US per day will allow you to live it up in a midrange hotel and eat your heart out breakfast, lunch and dinner. Of interest will be seeing many of the sights of the ancient world. Iran was originally Persia – a storied civilization that left many monuments to its glorious past. With that money saved the trip could leave the opportunity to come home with an affordable Persian rug.
Poland
Still an affordable location Poland is a nation with many delights to offer to travelers. A daily budget of $25 US dollars will afford accommodations and nice meals, although you might need a tiny bit more to stay in the best and clean hotels in Poland. Cities like Krakow are amongst the most beautiful in Europe. Teeming with old world candour mixed with elements of Poland's modernizing ethic. Take the opportunity to also visit Poland's lovely Tatras Mountains and the mountain town of Zakopane. Wonderful hiking and natural tourism is possible here. A trip to a more traditional Polish town or village will show visitors a slower pace of life harking back to the Europe of the past.
Morocco
Relatively easy to get to, if departing from Europe, Morocco can be traveled for around $40 dollars per day US. Distinctive in culture Morocco, the beginning of the African continent, seeps with an other worldliness that travelers will soak in. Enjoy tours into the nearby deserts, the sprawling Moroccan markets in the cities, and the calm, tranquil beaches that Morocco is famous for. Casablanca is also a world class cosmopolitan city blessed with interesting restaurants and shopping opportunities.