A massive nation geographically that combines French and English while still having ties to the monarchy. Not exactly the United States is it? That's right, we are talking about Canada. There are a few places to go if you are considering taking a trip there. From East to West there is a bounty of natural beauty as well as cosmopolitan sophistication to be found in the cities. The following list will help provide some guidance as to the better places to see.
1) Vancouver, British Columbia
Combining city without door life is what Vancouver is renowned for. To the east the Rocky Mountains are within driving distance and to the west the Pacific Ocean is right there. For a wander in the city be sure to check out the Victorian architecture of Gastown and Stanley park one of the largest parks inside any city in the world. Granville Island's public market will make a nice side trip for anyone who enjoys food.
2) Montreal, Quebec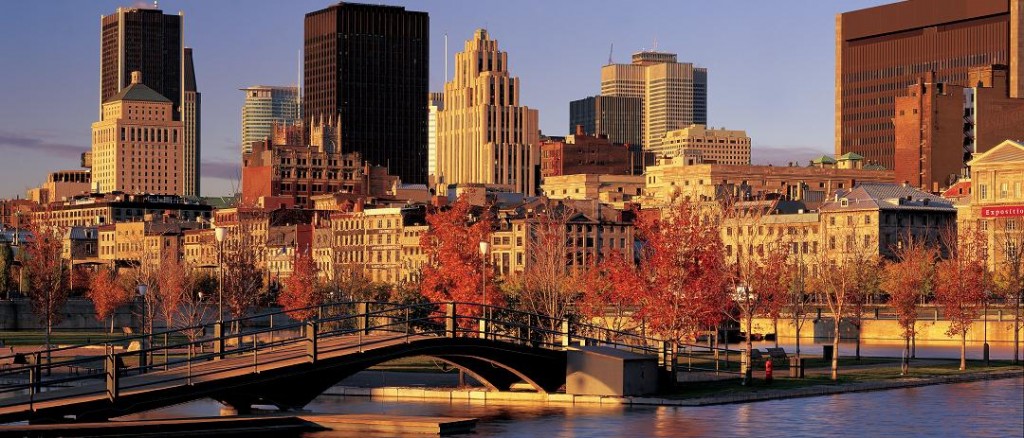 Taking a piece of Europe and transposing it to Canada Montreal acts as the go between of French and English Canada. Established in 1535 Montreal has Parisian style small streets to wander in the old town. Stepping into the modern era contemporary Montreal is renowned for its diverse food culture and for being a great place to party.
3) Toronto, Ontario
World class shopping, theatres and restaurants make Toronto a wonderful, cosmopolitan city. Check out the CNN tower, the  world's tallest standing structure, to see from above where you want to visit in the city. With beaches, an island nearby for picnics and plenty of city life there is something for everyone. Toronto has been called a cleaner, and to be fair – smaller, version of New York City.
4) Quebec City, Quebec
Complete with the only fortified city north of Mexico Quebec City is a unique place. Truly housing Canada's French culture this city seeps with culture. Spending an evening at the Chateau Frontenac – Canada's most exclusive hotel – is an experience that certainly won't be forgotten. Try one of Canada's unique snacks poutine – which is fries with gravy and cheese curds. And yes, it is as good as it sounds
5) Victoria, British Columbia
Victoria is one of the hippest cities in North America. Victoria combines the west coast liberal sensibility with classic architecture and a thriving antique shop culture. The younger generation in the city has laid down a plethora of independent shops, cafes, and restaurants. Victoria has more cycling routes than any other city in Canada if you fancy seeing the city from on a bike.