London, New York, Stockholm, Tokyo … are all amongst the worlds most expensive cities. If you are coming here to Japan chances are that you may need some guidance as how to have fun in Tokyo without completely breaking the bank. As with all cities there are ways that you can control your spending and have fun. This is how you fulfill your basic needs of eating, sleeping, and having fun in Tokyo with a budget in mind.
The time to go 
As with any where you can save a lot of money if you book your time in Japan off peak season. The cheapest times to come to Tokyo are during the rainy season in June and July and the extremely hot summer. People love to come to Tokyo in the temperate, yet still, warm spring and fall so its best to try to miss these congested periods.
Places to stay 
Though you may see on television the capsule hotels played up as a cheap, and iconic Tokyo experience, hostels is one of the cheaper options for budget travelers. Especially if you are willing to stay outside of the city center you may get a really good price in dorm rooms, sometimes for less than $20 US dollars per night. Be warned though that with the expense of Tokyo public transport that if you want to explore more tourist attractions in down town Tokyo you may pay your money back on subway tickets. Consider staying at the JGH Hostel near Nishi Kawaguchi Station for a good central location with affordable price or searching cheap Tokyo hotels online for the best accommodation deals.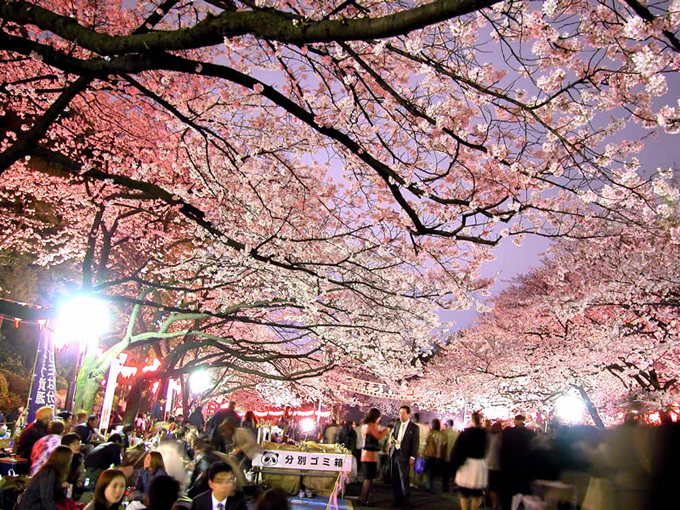 Getting Around 
If at all possible the best ways to get around are walk or rent a bike. Renting a bike is reasonable inexpensive and it will give you the chance to really soak in the city.  Reasonably inexpensive you can use one of Tokyo`s two subway systems – the Tokyo Metro and JR – to get around. The base fare starts at $2 dollars but increases the further you move out so be warned on that. Unless in a dire emergency do not take cabs in Tokyo, they are extraordinarily expensive.
Eating and Drinking 
There are certain areas of Japan that is will be much cheaper to eat in while in Japan. If you head into the blue-collar areas in the north and east of the city such as Ikebukuro or Ueno you can find much better restaurant prices. Same goes for student areas such as Yoyogi and Harajuku. You can survive too by buying pre-packaged meals in grocery stores – look for these meals to be discounted nearer too closing time too. Keep an eye for Japanese fast food too, if you need a quick bite to keep you going for $6 – 11 dollars there are curry houses and ramen shops and places making more traditional Japanese fare.