Road trips are a great way to see a country, taking in the sights at your own pace and stopping wherever you choose. While it's definitely a worthwhile pursuit for budget travellers looking to get away from home without breaking the bank, it's becoming exceedingly popular to travel to a different country and rent a car or caravan to see the countryside in this way. Spending your time in urban centres or at a resort is all well and good but there really like hitting the open road.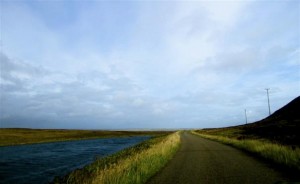 As laid back as a road trip can be, it still requires solid planning to be sure you get the most out of the experience while remaining safe at the same time. It's easy to get caught up in the romance of the experience and the excitement of seeing different landmarks and forget about your safety – but if you plan it out properly, you can enjoy your trip without any need for worry. Caravan Club takes care of this for you, with their motorhome insurance that will take care of any caravan issues that may arise and help put your focus back where it belongs – on enjoying a fantastic trip.
With insurance as an obvious addition to any road trip, here are some other essentials you should consider when planning your epic vacation.
Navigation Tools
For some, the best road trip is one where the journey is the trip but it's a good idea if you have an idea of the general direction and area you are traveling to. Are you heading on sealed or unsealed roads? Is your caravan the right size for the roads? Having a GPS will help with point by point directions, but keeping an up to date map on hand will alert you to these little details that can be major – and in case the GPS loses reception (trust me – it will happen). It's a good idea to have someone in the caravan designated as the navigator, preferably not the driver to free them from distractions and keep their attention on the road.
Emergency Supplies
Be sure to pack things like a first aid kit, blankets and other gear that could serve you well in the event of the unfortunate. It's all well and good to have insurance that will pick you up and fix your vehicle, but if you're in the middle of some remote location, it could be a while until someone reaches you. Ensure your caravan is in good working order before leaving, but it's never a bad idea to have a spare petrol can just in case, a set of jumper cables, washer fluid and motor oil for those instances that pop out of nowhere and can really put a damper on your trip.
Entertainment
As much as the trip is the main source of entertainment, it can get a bit boring on the road if you are just driving. Having music, audiobooks, car games to play while driving and then things to do at night, like movies on a laptop, books or cards, will add some variety to your journey. Be sure to get out of the car every so often to stretch your legs but also to take in your surroundings – you're in charge of your trip so don't be afraid to get out whenever you want! On top of it mixing up what can be a monotonous trip, it will keep you awake if you're driving, which is very important to stay safe while driving for long lengths of time.