Traveling is one of the most incredible learning experiences you can have and Europe is definitely the place that has the most to offer people from all walks of life, regardless of the point in their life they are at. You can be a seasoned globetrotter or a newbie; a gap-year youth or a retiree; budget backpacker with a few days per city or luxury seeking multi-week traveler, you are sure to find something that suits your interests and sparks your imagination.
Rest assured, there is the perfect accommodation out there to help you get the most out of your trip and meet your budget and the people at GoWithOh.com can get you off to a great start, with connections over many of the most sought after European destinations. After all, the place you stay is every bit a part of the travel experience as the sights you see an you want to make sure you get something worthwhile.
The rite of passage popular with every young person these days is the backpacking trip and while this can be done almost anywhere on Earth, Europe is an ideal place to start. With many countries crammed into a well-connected space, moving from one place to the next over a few weeks or months is ideally suited for the mobile and adventurous. Add in the fact that this pursuit is quite common and you will have many services, such as transportation and planning tools, set up to help you figure out what to do and where to go.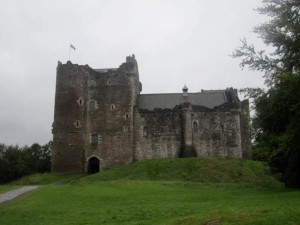 As you get a little older and are longing for a slightly more upscale place to stay and don't want to party all night, a whole other side of Europe opens up. Instead of grabbing the free bagels or cheap pre-made sandwiches whenever you get a chance and downing street wine, you can enjoy a nice dinner at a restaurant and not worry about breaking the bank. You can opt to skip the nightlife and see the art galleries and take the tours of historical landmarks that may have ranked secondary on your list a few years earlier.
Because Europe is so interconnected, getting around is a breeze regardless of your preferred method of travel. Rail journeys are by far the most popular with an extensive rail network that reaches across the continent and can be discounted with a rail pass from various companies. Flying is also quite popular and affordable, particularly if you travel light and only take a carry-on piece, and road trips or ferry travel definitely can't be forgotten about to see a different side of the continent.
Maybe the biggest reason Europe has so much appeal to travellers of the world is the diversity of culture and history in a relatively small area. Each region has its own distinct feel, festivals, sense of identity and attitude that really can't be explained properly unless you see it yourself. Some people prefer to see as many places as they can, while others pick a country and explore it for a long period of time, but the truth is there really is no wrong way to visit Europe. It is a place that is continually changing with new destinations emerging as tourist hot-spots, making it a continent that will continue to blow your mind each time you visit.