Travelling for extended periods of time can have an interesting effect on you – both your outlook on life and behaviour. When I personally traveled there were definitely ways to keep the trip going. Usually had working holiday visa in a base country – often the United Kingdom – and worked there and made money to travel through Europe. People took all sorts of jobs depending on their backgrounds and skills. Generally people slog it out at jobs. Often they aren't really that into to make money for their next travel. Since 2010 though there is a new interesting way to travel around Europe, or any other country for that matter, become a travel blogger. These are a few aspects of travel bloggers.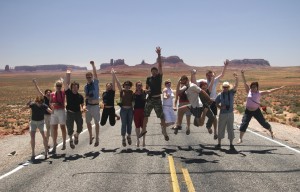 Branding themselves
Starting a blog, that often focuses on themselves, travel bloggers write about the places they go while building themselves up in the eyes of a readership and travel community. In order to appeal to a niche travel bloggers often develop themselves into larger than life characters on the travel scene. They do this by playing up travel idealized characteristics like not giving a f*ck, being a great partier, detailing their sexual exploits. In doing this more and more buzz is generated about them as they start to become a brand.
Build their brand get advertising 
As the newly anointed travel blogger and travel superstar's name grows they also have the opportunity to connect themselves to advertisers that are interested in the audience they have created. Paying the blogger to have links to products and services they sell the travel blogger now doesn't just titillate other travelers with their tales of daring and unabashed fun now they make money for telling those stories too. As time passes they can further develop and hone their brand and even start to have the chance to make money on tours and travel items sold on their sites.
Keep the travels going possibly indefinitely… 
The beauty of this travel blogging making money is that the blogger can now make money while on the road and potentially keep traveling for ever. Especially if the travel blogger locates themselves in a country where the cost if low – like South America or Asia – then they can continue to make their first world wage and spend it there. Really the thought is that the person doing this is a bit of a travel super star as they don't have to slog out work to make their travels happen, but rather just write about the adventures their having and keep on maintaining their blogs and there ever growing brand.