Each one has a peculiar interest in some special things. But in the case of flowers, I think no one hate flowers. When we see the bunch of flowers, it gives us a different feel like some feel happy, some feel freshness, some get encourage and much more…
There is nothing pretty like seeing spring flowers blooming after the winter. It's very pleasant to see the popping flowers appearance in your garden.
We might live in a place which doesn't have any blossoming flowers, lush of plants, fresh nature but still some places are very special for the above doesn't things.
There are few places be famous for blooming flowers. These places might take you in to the next level of spring flower experience.
Mainau Island in Germany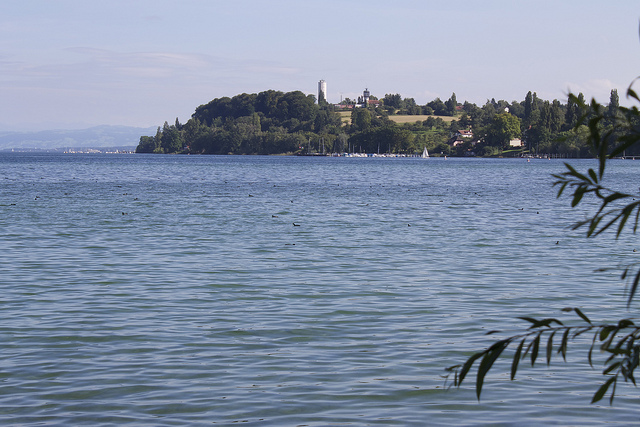 Maianau is the most admirable and romantic adventure spot on Lake Constance. Maianau is famous for its other name called 'The Flower Island'. It looks like a huge floral carpet on spring and summer seasons. The place is full of fragrant hyacinths, bluebells, millions of tulips, snowdrops, rhododendrons, dahlias, and colorful roses. In the end of March and middle of the May is the season in which the tulips, primrose, and hyacinths are getting bloom next to the Alpine peaks.
June and July is the month for roses that bloom at Italian Rose Garden. There are 1200 varieties of roses are in the Italian Rose garden. Every year visitors chose the "Rose queen" among the 1200 variety.
A special part in Maianu is green house with steamy climate and thousands of colorful butterflies. Based on the seasons, 700 to 1000 colorful butterflies are flying throughout the steamy landscapes.
The Arena of fountains is the best attraction for a clear view beyond Lake Constance. The interesting thing is sequences of fountains are rotating an elegant metal sculpture of stylish birds. The neighboring galleries are planted with heat-lovers like Lily of the Nile, bird of paradise, banana, bougainvillea, cypresses, and palms.
Holland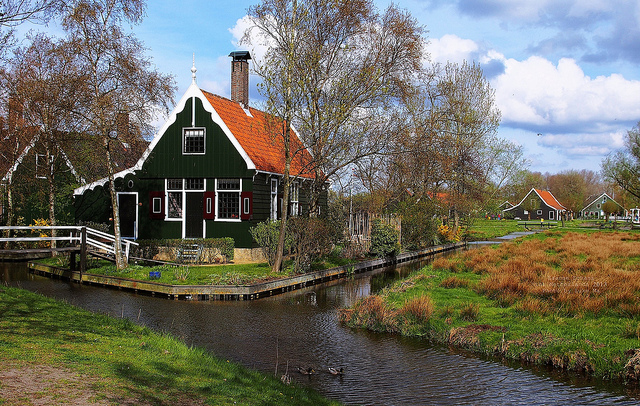 Most of the tulip farms in Noordoostpolder, Holland. And another best place to see the tulip is largest Tulip garden Keukenhof and Bollenstreek nearby Leidan. These places are only thirty minutes away from Amsterdam. The garden is surrounded by 80 acres with 4.5 million Dutch tulips.
The weather in Holland is best for tulips growing with fresh spring very soon as they start to bloom. Every year as a minimum 100 different kind of flower bloom here such as dark pink china tulips, red Mariette tulips, yellow western tulips, and other kinds of flowers daffodils, hyacinths and trees.
Middle of the march to end of the May is the peak season for tulips. In these seasons the garden is full of tulips and gives a gorgeous look.
Texas
Tourists are like to visit Texas during the bluebonnet blooming season. Bluebonnet is Texas's state flower. During the spring season Bluebonnets are getting bloom in the central part of Texas. Various states highways are faced with this bluebonnet and other beautiful flowers during the spring and it gives the memorable scenic view for you.
Bluebonnet trail festivals are happening on the month of April 18-19 and people enjoy the festival with live music, crafts and purchase bluebonnet souvenirs to home.
Furano, Japan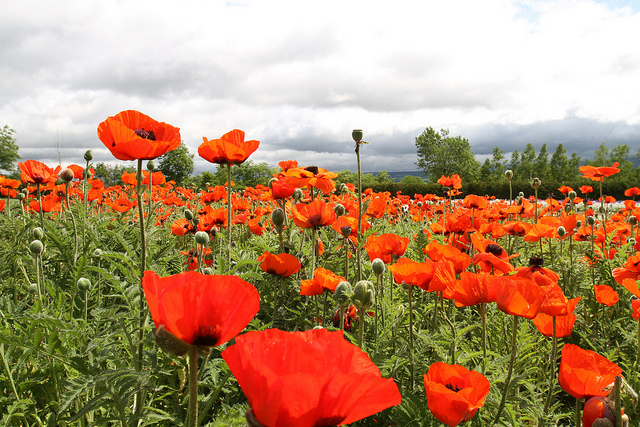 Furano is famous for its lavender fields. Furano is located in Hokkaido, Japan. Furano and Biei are very popular in favor of charming country landscapes with full of flower and fresh nature. Here the floral farms are welcomes you with the colorful and beautiful patterns flower filed, the most admired flower field is 'Farm Torinta'. Farm Torinta is full of lavender fields, pretty purple flowers, red cosmos, orange & yellow marigolds, red, pink & yellow California poppies, iroidori fields with red poppies and other beautiful flowers.
The greater part of lavenders are begin to bloom in the season of end of June and it reaches its peak from July to early August.
---
Image Courtesy to siswanto_p Nouhailler Luke,Ma Jeff Pang Under Creative Common License