Unfortunately we don't live in an ideal world, and sometimes things go wrong when we least expect it. A holiday is something we plan, book, look forward to, and should enjoy, but there is a slim chance that something may occur to put a bit of a dampener on the whole shebang. Hopefully you'll have been sensible and booked holiday insurance prior to travelling, so whatever the problem, you'll at least have a financial safety cushion to fall back on. If you didn't, well prepare for a bit of a bill, especially if you're travelling outside the EU and not covered by the reciprocal agreement of the EHIC card.
If you're heading off to a country that is inside the EU zone, then make sure you apply for your free EHIC card before you travel. This means that if you do happen to run into a medical problem whilst you're away, you do have some protection. However, be aware that this does not completely cover you, or cover you for everything, so it's important to have adequate insurance on top of this.
Applying for your EHIC (European Health Insurance Card) is quick and easy, and every traveller needs one, including children. It doesn't take too long to be delivered, but be sure to apply in plenty of time, especially during peak holiday season.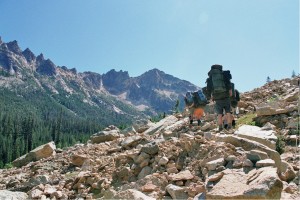 Then you need to turn your attention to holiday insurance. Now if you book your holiday through a travel agent, be aware that they will offer you their own holiday insurance package, and it's quite likely that this will be at a higher cost than if you arrange it yourself. They will push you to book theirs, obviously, but I would decline this offer, and do a little research of your own.
I bought an annual travel insurance policy at the beginning of the year, and this has covered me for all my holidays this year. The policy cost me £15! There are some exceptions to all policies, so be sure to check that yours covers you adequately for everything you need, but overall, a little internet search is all it takes.
Try not to jump for the first cheapest policy, as you may find the excess charges are higher, but go for middle of the road, with low excesses, and you'll be more than covered, and have peace of mind, leaving you free to enjoy your time away.
Pre-planning is all it takes to ensure a memorable holiday for all the right reasons. I always find planning how I'm going to get to the airport in plenty of time means I'm much more chilled out in the weeks leading up to it. A good tip is to pre-book parking at the airport, meaning you're free to travel on your own steam to the airport, and will be much more chilled-out as a result. I regularly book Stansted parking, and I always find a fantastic deal when I pre-book. I can't recommend this service enough, and wherever you fly from, you're sure to find a service, such as Luton Airport car parking, which I've also used recently. Flying from north of the border? Don't worry, you're also catered for, with many fantastic deals on offer for Edinburgh Airport parking. See, a little pre-planning goes a long way!
Whilst second guessing holiday disasters might sound depressing, you're more than likely never going to need to worry about it. Booking adequate holiday insurance will mean peace of mind, and that truly is priceless.