Thailand is such a popular destination for tourists thanks to the range and wealth of activities and events on offer. From traditional to ultra-modern, you'll never be short of things to do when visiting this eclectic country.
You may struggle to fit everything in on one holiday – luckily British citizens may spend up to 30 days in the area before having to apply for a VISA which gives you more leg room – but there are a few activities which no visitor to Thailand can afford to miss.
From party animals to history buffs (and all interests in-between), everyone will be happy with a trip to Thailand. If you're planning a trip, make sure you experience some of the following amazing Thailand activities.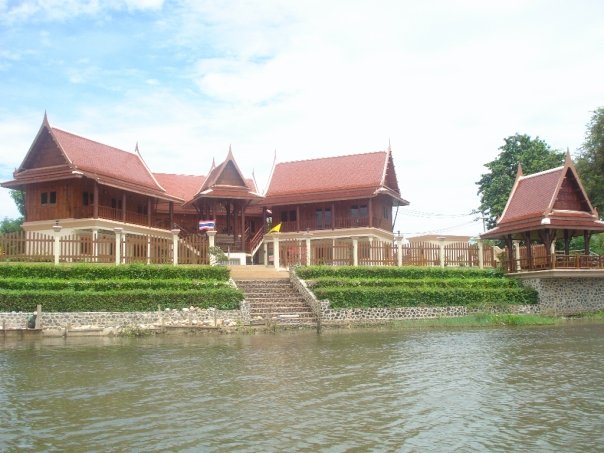 Loi Krathong
Taking place the evening of the full moon during the 12th lunar month (typically in November according to a Western calendar), Loi Krathong festival is worth booking your entire holiday around. With a spectacular array of colours and lights, you'll never have seen anything quite like this.
A celebration of happiness and life, there is an incredibly friendly atmosphere during this evening as locals and tourists unite to enjoy the show. The floating decorations made of flowers and tree trunk turn the river into a colourful stream, while the Khom Loi rise in their thousands lighting up the sky.
Thai massage
Whether you're used to a massage at home or not, you won't have experienced anything quite as intense as a Thai massage. Very different from the Western counterpart, you have to be willing to experience some pain in order to reap the many benefits afterwards.
Beginners may wish to start with a head or foot massage as these are more gentle, while those looking for the full experience will want to go full-body and experience the sensation of the masseuse utilising their elbows to relieve tension in the back and shoulders.
Diving
Thailand is home to the Similan Islands, a collection of nine islands which are incredibly popular for all manner of activities. Alongside the stunning natural landscape of white cliffs, hilly forests and blue sea, there is a hidden world just waiting to be explored.
Diver's travel from miles around to enjoy these shores, and the National Geographic Society actually placed the area into their top five diving spots in the world. Any diver will tell you that the clear water and sea life on offer cannot be missed.
Patong Beach
If you've been wondering about Thailand's exotic nightlife, Patong Beach in Phuket is the number one hotspot in the entire country. The streets are crammed with more than 100 places to drink and be entertained, making it ideal for the hardened party animal.
You'll find a range of entertainment on offer here, from the carnival style to more adult shows, while there are some stunning rooftop terraces for you to take in the view from above. The most important thing to remember here is that you will need to pace yourself – the party lasts until 8am, so don't overdo it as soon as you get there!