When most people think of London, England there are a few standards that always come to mind – the Houses of Parliament, Buckingham Palace, Westminster Abbey, Trafalgar Square, but those who have visited know there is more to it. London is a city bustling with attractions to delight people of all interests, budgets and backgrounds and it's not hard to find out why it's such a popular destination for travellers the world over – particularly at night.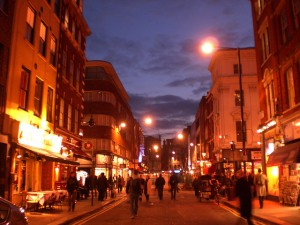 There are many first class venues in London that cater to the culture seekers out there, whether you're looking for a casual night out on the town or an all day explosion. Everything from high-brow to low-brow is out in full force in this grand city and if you think you can cram it all into just one visit, you'd best think again.
For many people, experiencing the culture of London wouldn't be complete without seeing all those famous landmarks, such as the ones listed above – but this is for the day. These sites are vitally important not only to what it is to be from London but English, British and English-speaking as well. Regardless of your feelings for the commonwealth, colonialism or London as 'the centre of the United Kingdom', it's hard to deny the familiarity of these places and their role in shaping much of the world. Like the Empire State Building to New York and the Opera House to Sydney, these places are the city.
Then for those who are more into the entertainment side of things, London doesn't fail to deliver and it's at night that the city really comes to life. There are theatres to cater to every desire, from the latest Hollywood hits to stage productions that rival that of Broadway. Theatre shows in Leicester Square are, for many people, as important as getting a picture by the Houses of Parliament or seeing London Bridge (even if they mistake it for Tower Bridge). Tickets can be bought well in advance or right before the curtain, making it perfect for a spur of the moment excursion or if you really need to have every last detail planned out.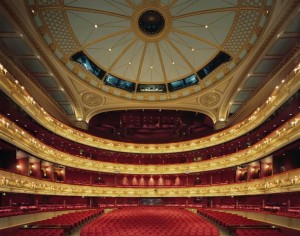 When it comes to high culture though, you really can't go wrong with the English National Opera. Taking in an opera may not be for everyone but even if you haven't seen one before, and especially if you haven't, visiting London is the perfect opportunity to sample something you otherwise may not have done. Dress to the nines and hob nob with the elites of society (or those who just think they are/wish they were) and have a great night experiencing this side of London.
If all else fails or you don't feel like spending anything, just sit back and watch the people go by in any one of the squares, promenades or gathering places. From tourists to locals, there's no shortage of easy entertainment and culture just brimming the city to overflowing and bringing it to life. Whatever you decide to do when you visit London, be sure to stop and experience the cultural side of the city.