Do you have some holiday time coming up and you have no idea what to do with it? Are the kids clamouring for something to do or just laying around the house giving the telltale signs of boredom? Feel like time is just slipping away and you're afraid you're not making the most of it? With a little well placed research and assistance of a helpful friend in yours truly, you can find the getaways or family breaks you so sorely deserve.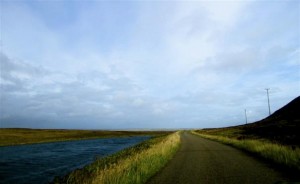 There are so many destinations to choose from sometimes that in itself can be overwhelming, particularly if you're looking for something different. Of course, different isn't the same for everyone; your typical holiday could be backpacking through hostels (or at least it was in your younger days!) or laying on a beach somewhere hot eating and drinking yourself silly; yet it could be that you've never been anywhere at all but don't care for the amusement park holidays so many family vacations seem to be focused around. Well here are a few suggestions to get the creative juices flowing!
Family Road Trip
I know what you're thinking – getting stuck in the car with your family for a long period of time sounds like a recipe for disaster, but holiday car hire is only that way if you make the journey a laborious task. Pack the car full of things to do, such as tablets, gaming devices and video cameras and not only will it keep people occupied but may even inspire you to come up with tasks for everyone to do, from research to navigating to capturing the experience. It also helps if you have a great location for your road trip, maybe even a camper van, preferably one with ruggedly beautiful landscapes that will definitely discourage passengers from only being on their devices. Top of the recommendation list? New Zealand's South Island – it's almost impossible to not be blown away by that scenery and the drive is a trip in itself!
City Hopping
Moving from city to city isn't for people travelling with very young children (but to be honest, very few travel destinations are good for little kids), but for preteens and teenagers, you can really open their eyes to the outside world through a little urban adventure. Pick a destination with a relatively high density of great city stops – say western Europe – and do the hostel thing with them, but be sure to choose slightly better ones than you would stay if you were just roughing it yourself. Spend the weeks and months leading up to your departure really talking up the trip and all the great things – have structure but allow for exploration – it's a great opportunity for your kids to discover a little bit about themselves too and a taste of freedom.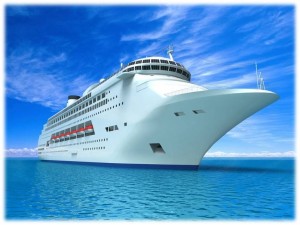 A Cruise
Cruises are great for families because you don't need to worry about losing them when you're out on the open water! There are so many cruises available, from Caribbean to Alaska to European and everything in between; each has a theme and different ports of call that may fit in with what you want out of a holiday, such as stopping in historical cities or relaxing on the beach. Food, entertainment, together and alone time make a cruise one of the top picks for almost all travelling families and if you've never taken one, consider making it your choice this year!