The mention of Escorted Holidays may conjure up the image of old age pensioners touring around on a coach with the travel rep leading a singsong but this could not be further from the truth. Booking a more adventurous escorted holiday in 2013 could be the first step to going on the most amazing adventure.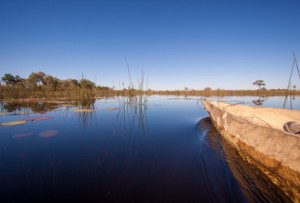 Most of the major tour operators are offering an increasing amount of escorted holidays to destinations as varied as Namibia, Tanzania and Botswana. One of the main advantages of an escorted holiday is that the planning is done for you and all you have to do is relax and enjoy the adventure. The itinerary will have been carefully planned to ensure that you see all the best sights. A holiday to Namibia would include safaris in the Etosh national park, visits to the Kalahari Desert and the sand dunes of Sossusvlei and Sesriem Canyon; whilst those heading to Botswana will get to see the majesty of the Okavango Delta. This removes the worry of trying to arrange day trips yourself and ensures that you don't miss a thing. There is no need to settle for visiting a single destination when you could have the opportunity to see the whole country.
South Africa is a country that is particularly suited to escorted holidays with its large national parks. Holidays to South Africa could include safaris, visits to the cosmopolitan Cape Town and the beautiful and historic Port Elizabeth. Your holidays to South Africa don't have to concentrate on one particular aspect. It's possible to combine adventure, nightlife and relaxing beach days. If you do decide that adventure is your first choice then an escorted holiday to the plains of Tanzania, including the Serengeti National Park, could be your perfect holiday enabling you to experience the wild adventure of Tanzania in a completely safe and organised environment.
Escorted holidays do still involve coach travel, but this now means luxury air conditioned travel with an experienced driver. In addition to the driver, they will also have a permanent tour manager present who will be able to deal with any problems and who will ensure that your trip goes smoothly and truly is the holiday of a lifetime. So don't settle for the ordinary choice of destination and don't rule out anywhere because it may be difficult to organise. Choose an African escorted holiday adventure to any destination, no matter how unusual, and let the company take care of the organisation. All you have to do is enjoy it.