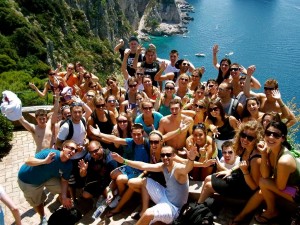 LUXURY HOLIDAY HOMES IN THE UK
The UK is a fantastic destination for group travel; it has varied landscapes which offer great opportunities for outdoor activities such as walking, cycling, surfing and spotting wildlife. Its rich history has also left a number of attractions such as castles, mansions and churches for those seeking a peek in the past.
It is always fun to catch up with friends or family to do some of these fun activities together and the question of the right accommodation comes in. Fortunately there is a wide variety of luxury holiday homes sprawled all over UK, from converted barns to farmhouses, castles and even huge stately homes which have been restored without losing their original charm. These houses have modern facilities and large spaces such as living rooms, spacious kitchens and some have beautiful gardens that you can enjoy. The main advantage is that you will be enjoying luxurious housing without spending a lot as compared to hotel rooms. You will also get to enjoy the holiday at your own pace without bells reminding you of lunches or dinners.
LARGE SKI CHALETS IN MERIBEL
Meribel is strategically in the center of the three valleys and is one of the largest ski areas in the world. It boasts of ski areas suitable for all levels of skills; from the beginners to the advanced skiers hence making it a skier's paradise. It is also well connected to other ski resorts via an efficient electronic lift system for those who would like to venture to other areas.  The night life in Meribel is also very lively with live bands performing in some bars and restaurants.
It is great to experience all the fun in Meribel especially in a group, it is possible to live in large chalets some sleeping more than 20 people and have fun in all the luxury of chalets. Meribel has a huge variety of chalets to choose from depending on size and location.
PORTUGUESE HOLIDAY VILLAS
Portugal is home to some of the best holiday villas in Europe and features an eclectic selection, form traditional Portuguese style villas to modern places with all the mod cons. Whatever your group is looking for, there's no doubt you'll be able to find it in key resorts such as Albufeira, Madeira or the Lisbon area.
Large Portuguese villas offer a great alternative for larger groups and often work out cheaper than lots of separate hotel rooms even if you get a fancy place with a pool and lots of space.
ITALIAN VILLAS
Italy has wooed visitors for ages and this is not coming to an end any time soon. This is because of its amazing scenery from the rolling hills, lakes, mountains, islands history and its cuisine. It also has a wide variety of accommodation options ranging from five star hotels to hostels and even luxury villas.
If you are travelling as a group, you will find that staying in a villa is the most efficient and inexpensive way to spend money on accommodation. You also have a wide variety of areas from which you can decide to reside during your holidays. Tuscany is a popular destination for villa holidays due to its natural beauty, fine wines, art, ancient cities and quaint villages. It is excellent for group excursions and then later enjoying huge private spaces in the villas. You can enjoy staying in large farmhouses with friends and family rather than hotels where you schedule your own routine and choose you own meals.