Florence basked under the warm Tuscany sun is truly one of the crown gems of any Italian experience. The city is cascaded with a variety of different cultural landmarks dating back to beyond the Roman era. The following list, in no particular order will detail a few of the things that a visitor to Florence could look to see and do. Whatever you find just wandering abound the streets will also provide an amazing experience as well.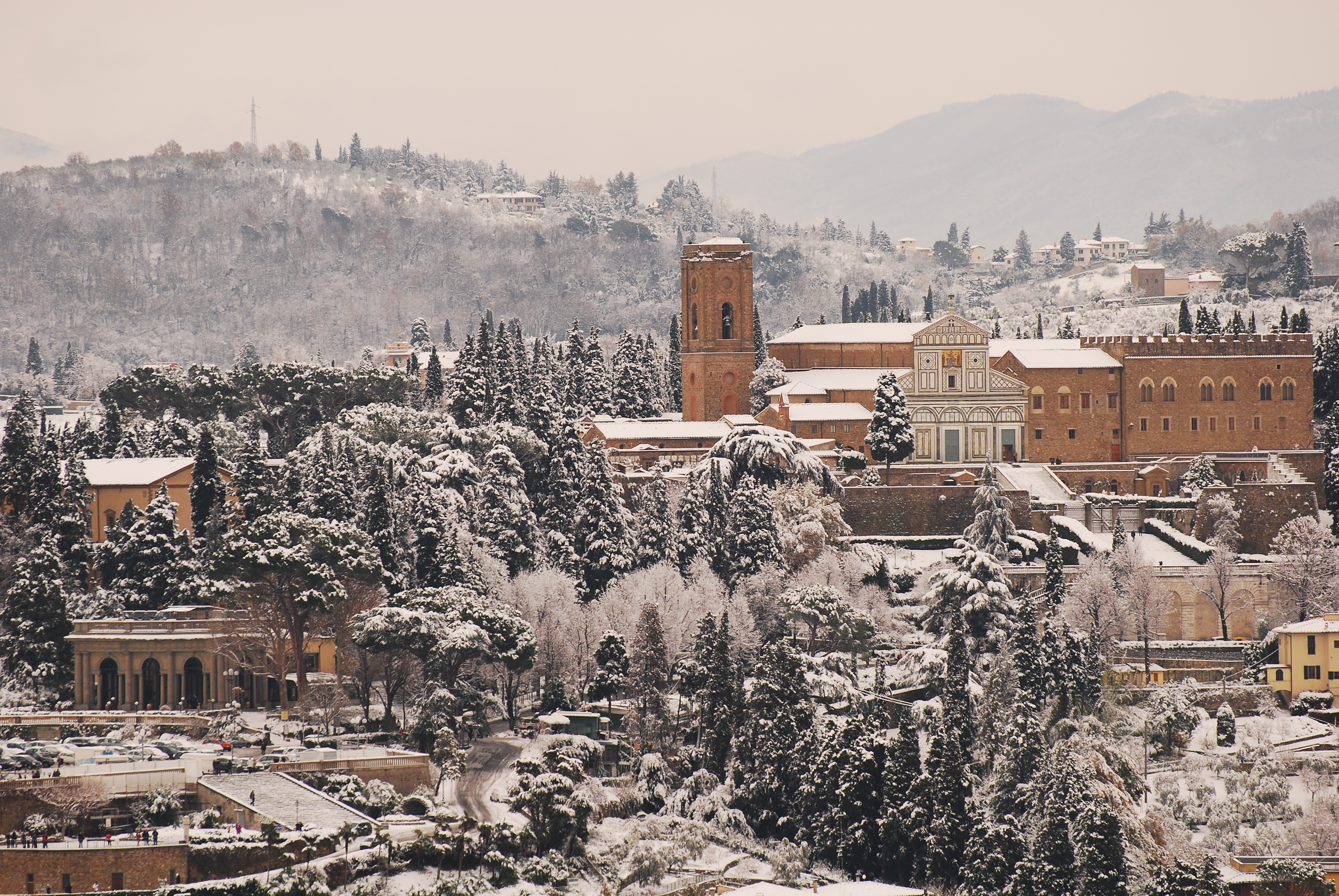 Basilica di San Miniato al Monte
Located on a hill just outside of Florence with an unsurpassed view of the city, this structure is one of the best examples of Tuscan Romanesque architecture, erected between the 11 and 13th centuries.
Statue of David
The story of David versus Golliath has so inundated Western Culture that a trip to see the Michelangelo's marble statue of David is a must for everyone. The perfection of this statue has stood the test of time and highlights the work of a true artistic master.
Piazza della Signoria
Piazza della Signoria is a central attraction of Florence. This magnificent square has one of the most fantastic collections of outdoor statues in the world. The collection includes Cosimo dei Medici, a famous copy of Michelangelo's David, Hercules and Cacus, and the fountain of Neptune. If this art wasn't enough nearby is the Loggia dei Lanzi a further outdoor museum of sorts of additional outdoor statues. Also nearby is the Uffizi Museum which houses one of the finest collections of art in the world.
Pizza Michelangelo
This 19th centuray piazza without doubt has one of the most amazing panoramic views across Florence. Though this square is dotted with replicas of Michelangelo's sculptures it is the amazing vista views that people come here to see.
Opera at St. Mark's Anglican Church
A performance of amazing emotion and passion set in a small church from the 19th century. Whether you are a lover Italian Opera or not this is not a performance to be missed. A piano, soprano and a tenor with perform Opera and Italian love songs. This is an evening of art and entertainment that is not to be missed.
Centro Storico
This section of the city caters to the affluent. Situated between Piazza San Marco, Piazza Santa Maria Novella, Santa Croce, and Santo Spirito this section is filled with upscale and expensive shops. Whether you want to buy anything or not a walk down here is central to see Italian glitz and fashion in motion.