With March just around the corner, you may already be thinking about where to spend your spring break. For many of us, however, this is the time of year when it's imperative to cut down on expenses after the economical ravages of the holiday season.
Purchase single-trip travel insurance, or more particularly trip cancellation insurance, in case you are worried that your flight be cancelled due to obscure weather conditions at the last minute.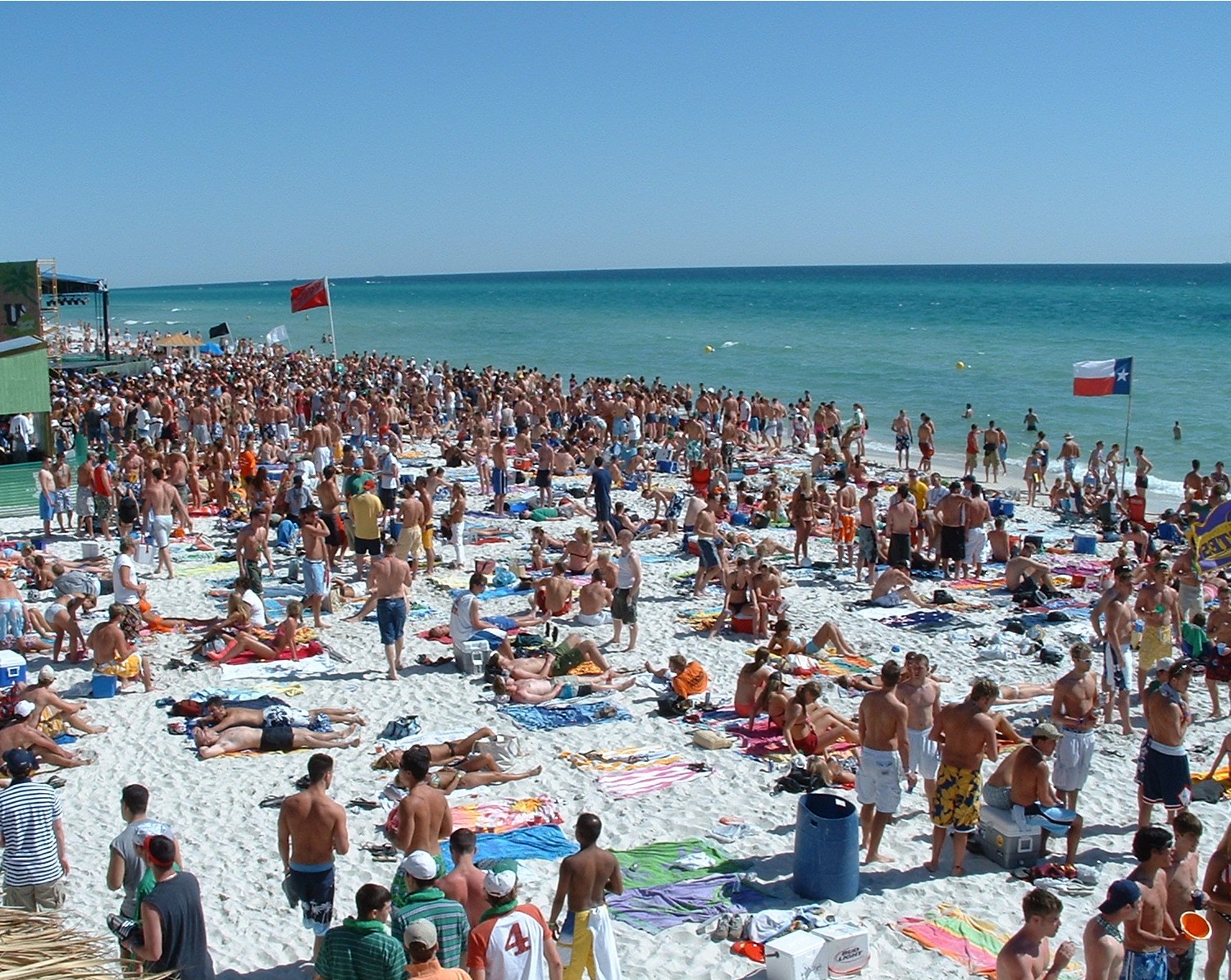 Do your homework before you book your tickets.
March is still considered shoulder season for the travel industry, so if you plan things right you can still take advantage of seasonal discounts. By doing some comparison shopping online, you'll be able to determine whether it's cheaper to fly or to drive to your destination. If you're flying, make sure to compare prices from a wide range of airlines before you book your flight.
Book your flight and accommodations as far ahead of time as possible.
By booking ahead, you'll be able to get in on the best deals, particularly if you're flying. Generally speaking, you can save substantially by booking your flight at least two weeks before your departure date, especially if you book while it's still shoulder season. Purchase travel insurance, or more particularly trip cancellation insurance, in case you are worried that your flight be cancelled due to obscure weather conditions at the last minute. Trip cancellation insurance coverage and its cost may vary between different insurance providers. It is best to go online to do some comparison shopping and see which insurance provider can offer you the best quote.
Consider staying in a bed and breakfast.
Many bed and breakfast inns offer attractive, comfortable rooms at lower rates than the average hotel or motel. Bed and breakfast inns are usually privately-owned, and each one has its individual, idiosyncratic charm. As an added bonus, you'll be able to take advantage of a hearty breakfast that's included in your room rate. By eating a large breakfast, you and your family can save money by having only a light snack for lunch.
If you're traveling solo and you're staying for at least a week, consider staying in a hostel.
Although some hostels have a maximum age requirement, others welcome travelers of all ages. You may be roughing it a bit by staying in a hostel, but you'll be only too happy that you did without that ice machine and daily maid service when you see your bill at the end of the week.
Don't eat out for every meal.
Many savvy travelers hit the local grocery store as soon as they arrive at their destination. Even if you don't have cooking facilities where you're staying, you can get plenty of sandwich supplies. If you have the option, pay the extra couple of dollars a day for a refrigerator and microwave oven in your room; you'll save a great deal more than that by eating frozen dinners instead of restaurant food. If you don't have access to a microwave but you have a refrigerator, stock up on deli meats and cheeses. If you don't have a refrigerator, you can purchase non-perishables such as potted meats and canned goods. Fruits, fresh vegetables and nuts are also great for traveling — and you can snack on them in the car or plane while you're in transit.
Find out about local freebies.
Many cities offer free admission days for museums and other attractions. Likewise, you may luck into a nearby festival that you and your family can enjoy together. Before you leave for your destination, check its official tourism website to find out about free admission days and upcoming budget-friendly events.
Try to avoid tourist traps.
This can be especially challenging if you have children, but with a little imagination you can find great alternatives to visiting some of those popular tourist attractions that cost $20 a person. Likewise, when it's time to shop for souvenirs, it's best to avoid the main tourist part of town. Instead, seek out interesting, out-of-the-way shops for a better selection of authentic, locally-made goods at more reasonable prices.
By taking a common sense approach to traveling expenses, you'll be able to stick to an affordable budget during your spring break. If you take the time to plan ahead and do a bit of homework beforehand, you'll be able to enjoy a fabulous vacation at a fraction of the price you thought you'd pay. For inspiration, you should check out Yahoo's list of the best budget destinations of 2013. This should keep you motivated to stay on track of your budgeting plan.