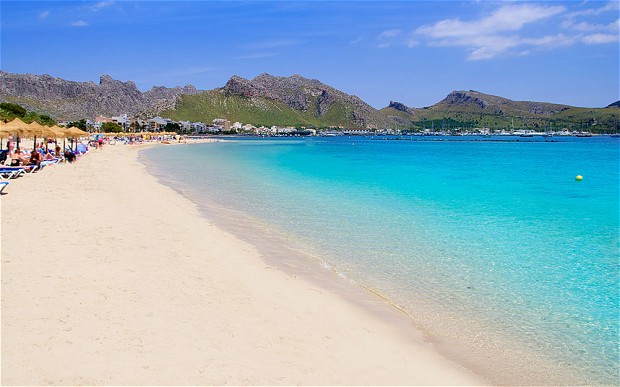 The Balearic Islands have always been holiday makers' favourite destinations. There are plenty of attractive sights to visit all year round in these Spanish islands. Here are the best Balearic Islands that are worth visiting with your friends or family this year.
Menorca
This island has over 100 beaches with unique-looking stone walls and white-washed villas. Menorca is an excellent choice for family holidays and is the second largest of the Balearic Islands. It boasts mild winters and hot summers, just like other Mediterranean destinations. The best time to visit this Balearic Island is early summer to late autumn where temperatures reach as hot as 30 degrees Celsius by August. There are regular scheduled flights from Birmingham, Manchester, London, Luton, and Gatwick airports.
Puerto de Pollensa, Majorca
Majorca is arguably one of the most beautiful Spanish islands, with the spectacular purple peaks of Cap Formentor. Not only British tourists, but Spanish families too have been visiting this place for many years where they opt to stay in a comfortable villa. As much of the area is traffic-free, you can easily take a walk to nearby cafes, bars and clubs. The golden sand beaches are perfect for sunbathing in the summer months and there is also the free outdoor concert at the Sa Pobla International Jazz Festival. If you are visiting the island in September, don't miss out on Fiesta of Rei en Jaume, which takes place in Santa Ponsa and lasts for 2 weeks.
When planning a visit to the Balearic Islands, don't forget to arrange your holiday insurance before you go. This is possibly one of the most important aspects of a trip. Some insurers offer discount rates for group policies so it is worth looking into this. You never know when you might need insurance while you are on holiday. Make sure your policy includes lost or stolen baggage, unlimited medical expenses, or hospitalisation. The last thing you want is to be faced with an unforeseen situation where your policy doesn't cover the costs.
Cala Vadella, Ibiza
Before you write off Ibiza as a wasteland, you should consider bringing your family to the island's magical and medieval castle, where lots of boutiques and street markets are at a stone's throw. Inland, within half an hour of the resort, the breathtaking villages of San Jose and San Miguel are not to be missed. If you want to get away from the hustle and bustle of San Antonio, ass Cala Vadella to your top destination. This resort can easily be found at the highest peak and can be reached either by car or boat. You will have the pleasure of seeing the most glorious mountains and cliffs at Cala Vadella.
It may be easier to hire a tour guide to show you around the island as Cala Vadella has numerous attractions that tourists may not know about. This peaceful resort has many boathouses that are situated directly on the white sandy beaches. You will easily find self-catering villas or apartments with superb views of the sea or mountains.