Are you planning a beautiful vacation that fits in your budget? We give ou Costa Rica the places with attractive scenic areas.
Costa Rica is famous for its fresh sceneries. When we look at its location you can find many things to discover. Why because it is situated in a country of North America. It is surrounded by Pacific Ocean, Caribbean Ocean, panama and Nicaragua. The miniature area of Costa Rica covered with greenish nature, mysterious creatures, intact rain forests, admirable coast, and weather conditions makes your trip valuable.
Volcan Costa Rica and La Fortuna
Costa Rica's most distinguished place is Arenal Volcano. It is one among the 10 most dynamic volcanos in the world. It covers as a minimum area of 1633 meters. And geographically it is acknowledged as the youngest volcano. Its considered age is 7500 years.
Arenal is certainly a best place to see.  It is surrounded by green vegetations and the rain forest. For charming rock climbing and trekking you can visit Arenal Volcano national park.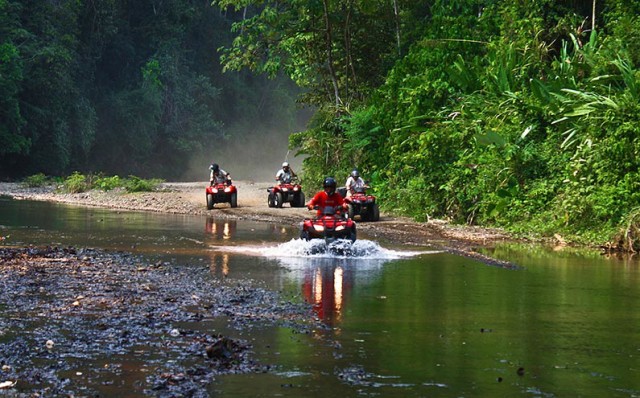 La Fortuna is located near by the Volcano. It is the beautiful and friendly city. It has attractive factors of steamy paradise, cascading waterfalls, marvelous hot springs, and much more… you can feel harmony and as well it's the place, which recline your mind and body.
Monteverde
Monteverde cloud forest is one among the seven wonders of Costa Rica. It consist a huge number of down to earth scenic places. The tiny area of Monteverde is located in Cordillere de Tilaran. National geographic has called it as 'The Jewel in the crown of cloud forest reserve'.
It is not only the scenic place; you can learn, entertain, and have fun by the beauty of Mantaverde.
There are more interesting things to get experience like; suspension bridges with uncomplicated and well maintained aisle, sky trekking (zip line/fly over to the cloud forest), night trip to hidden valleys, horseback ride, golden toad, coffee farms, and coffee making process.
Manuel Antonio
Manuel Antonio national Park is renowned for its cool & natural attractiveness. It is located in pacific coastline, Costa Rica. It is a small area with more attractive views.
It is much famous for its excellent atmosphere and scenic views like; beautiful white sand beaches, exciting landscapes, flourishing flora in midst of the great mountains, quite a few coves, forests and rock climbing trails.
Tamarindo
Tamarindo is the most admired sightseeing destination for more good reasons. The reasons which make the city as most visited tourist spot. It has first class accommodations, outstanding beaches, nightlife enjoyment and more over it makes you to feel like staying in a home. There are more cheap and best places to accommodate.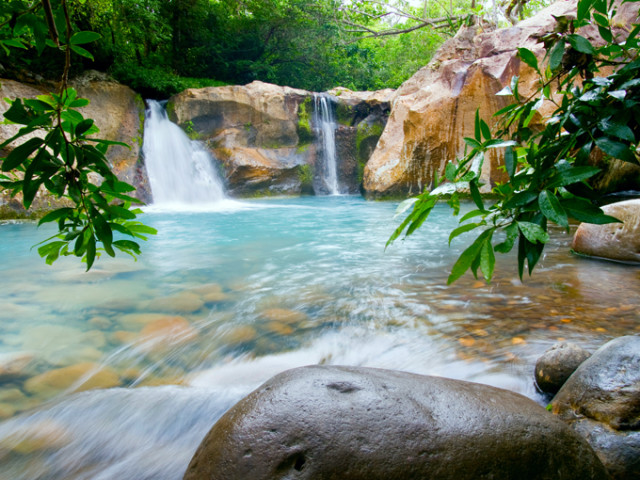 Most interesting thing is fun. You never get bored by any activities. You can enjoy your day with scuba diving, surfer, water rafting, sport fishing, sea kayaking, jet skiing, wind surfing and much more…
And the city is famous for its Pura vida(pure life) Party. You can enjoy the night with bars, night clubs, lounges & discotheques.
Drake Bay
Drake Bay is the place is called as adventure seekers bliss. It is located in Osa Peninsula.
It has exciting activities to boost up your mind and body with swimming, bird watching, scuba diving, sport fishing, snorkeling, hiking at Corcovado national park(it's one among the world's most bio diverse places.), sea kayaking, horseback riding and seeking the great distance of deserted scenic beaches.
Drake bay is the ultimate tourist spot for who all desire to relax.
Playa Uvita
Playa Uvita is famous for its shape. Its looks like a whale's tale. It is situated in Marino Ballena National Park. This Marino Park is very famous for whales' migration on December to April.
It's beautiful by its nature of white sand beach, crystal clear blue waters, pleasant waves and much more. You can go for a walk, enjoy the day with sunbathe, and water sports. As the beach is part of the Marino Ballena National Park, hunting and fishing is strictly prohibited.