If you're looking for that special present to surprise your honey with, what could be better than a holiday somewhere this Valentine's Day? Flowers, chocolate, jewelry – all are nice on occasion but if you really want to wow them and show them you care, consider skipping the clichés and doing something out of the ordinary. In addition to being thoughtful, there really is no better way to break out of those mid-winter blues than by jetting off somewhere far away from home.
The beauty too of taking a vacation for Valentine's Day is it doesn't have to be limited to just the time around the actual day. You can merely make the announcement on the day, giving you huge bonus points that will carry through until you take off, making it effectively multiple presents in one. The hardest part may be deciding just where to go!
Here is a short list of some great Valentine's Day escapes for any type of travel need, from the romantic to the exotic. You can be sure it will be a vacation remembered long after you get back!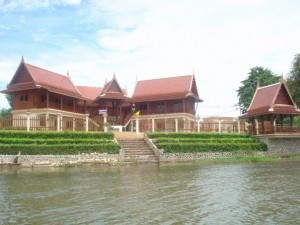 Thailand
As far as great destinations go, Thailand is definitely one of a kind. This Southeast Asian nation boasts fantastic weather, incredible sights, picture perfect beaches and does it all for a fraction of the price of most other warm weather places. Flights to Bangkok are easy to find and can be had for a reasonable price, making it a great spot to jet off to regardless of the time of year – but especially if you're coming from the cold!
Montego Bay, Jamaica
Everything is a little easier on the island! Head to Jamaica and learn why it's one of the most easy going places on Earth and the gold standard by which all other resort destinations are measured. Don't worry about drinking the water here – the limestone foundation of the island naturally filters it, taking away that worry. Add in the beautiful beaches and incredibly close proximity to the airport all year-round compared to many other resorts and you'd be foolish not to head here.
Switzerland
On the opposite end of the spectrum is the trip for those looking to just dive right into the cold weather. Switzerland is a winter wonderland and a great place to holiday for the ski enthusiast – what better way is there to spend a romantic getaway than in a Swiss chalet?
Paris
What can top the most romantic city around? If you really want to sweep someone off their feet, take them to Paris and delight in all this magical city has to offer, from the quaint back streets to the picture perfect vistas of the city of love. Plus, add in the fact that this is one of the low seasons for tourism in Paris and you won't have to share this experience with anyone else!
Of course you might have your own idea of true romance  – check out these destinations below and see if any of them tickle your fancy – you can probably tell which ones I'm in love with!:)