In a world full of options and different choices to be made unfortunately no one can do all things. The reality is that often one choice made comes at the expense of another to option. With that said, this article is going to address the question if a person could only travel to one of Vancouver or Toronto.  In making a determination which city to visit the following criteria will be used: aesthetic beauty – looking at which city is more attractive to the eye; variety of things to do; and finally which city from its people and night life is more fun.
Aesthetic Beauty 
Toronto is a city that by North American standards has a good city feel. What that means is that the population density downtown makes Toronto a pedestrian city rather than a car city. Lake Ontario as well as varied parks and interesting streets make Toronto attractive. Vancouver, however, is graced with mountains on one side and the ocean on the other. Also having one of North America's largest city parks with Stanley Park it is widely agreed that Vancouver is one of the world's most beautiful cities.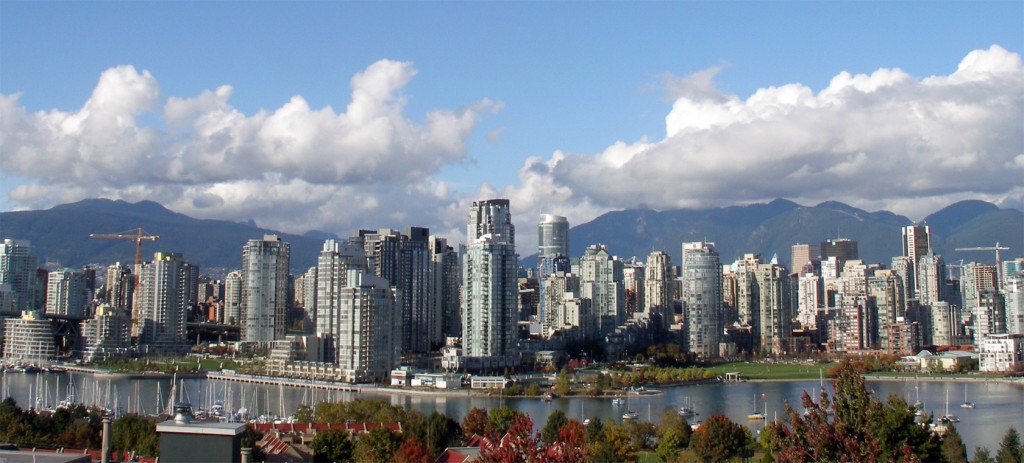 Result: Vancouver
Things to do: 
Toronto with all of its varied neighbourhoods and cosmopolitan allure has a lot going on. With beaches and a nearby island, as well as some of the worlds best shopping, and a great cultural scene Toronto is second to none in North America for things to do. Vancouver does have some great natural amenities like the beaches of White Rock and nearby Whistler for skiing not to mention a good enclave of culture itself with Gas Town and Granville Island, but still it cannot compete with Toronto's volume of things to do.
Result: Toronto
Nightlife Fun 
The only thing that holds Toronto back in the fun department are a few draconian liquor laws that make getting booze harder than it needs to be. Otherwise though with hundred of bars, in varied and different neighbourhoods downtown there is something for everyone. Vancouver does have great natural amenities and the chance for hiking and skiing, but its nightlife pales in comparison.
Result: Toronto
Overall
A pretty tight matchup between Toronto and Vancouver that really comes down to an individual's preference for city life versus access to nature. Judged in terms of cities however Toronto get the edge as the city between the two you should visit, largely for the vast variety of things you can do at day or night.
Result: Toronto