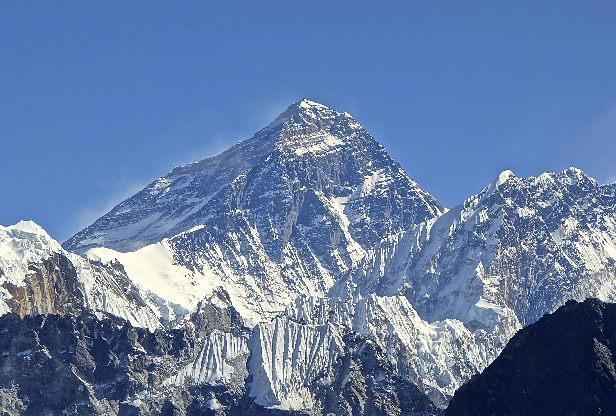 Seeing the world and seeking adventure are among life's great joys, but there are just so many beautiful places to choose from to have your very own adventure. Sadly for most of us limited funds force us to choose just one! Here are some of the best adventure travel destinations to get your imagination fired up.
Nepal
Nepal's dramatic and awe-inspiring landscape makes the perfect backdrop for an adventure. You could try white-water rafting on the Tisuli River for a real thrill. Or if water's not your thing keep your feet firmly planted on dry land with some incredible trekking in the Himalayas, including of course Everest. While the full climb isn't within the reaches of most of us, you can trek to its base camp – although even that is no small undertaking. Have a look at a travel site for advice to make organizing your Nepalese adventure easy, as well as tour packages if you decide to take the leap. There's also some great wildlife to see if you're feeling like a slightly quieter day including tigers and elephants. For something truly different you could even try elephant polo.
Finland
Despite common misconceptions, you can find adventure in Finland all year around. In winter you get the beautiful frozen, snow-covered lakes for snowmobiling, forests for cross country skiing and of course dogsledding. For a little relaxation after days filled with adventure you could stay in a remote log cabin with a roaring fire. Remember to look out for the Northern Lights, which appear on more than 200 nights a year. In summer there are incredible trails to hike and fantastic camping. Although don't forget to bring your eye mask for some good shut-eye – it never gets completely dark during summer!
Egypt
Egypt is known as being great for scuba diving, and it definitely lives up to its reputation! The reefs of the Red Sea are absolutely beautiful for qualified divers, but also great for novice divers as there's plenty to see at 12 metres or above. Back on land try out a desert safari, where you drive over the dunes in a 4×4 – it's an incredible adrenaline rush. As a complete contrast afterwards you could try out an authentic Bedouin experience by staying the night under the stars. For a truly once in a lifetime experience visit The Valley of the Kings in Luxor and see some of the most famous and breath-taking temples and tombs in the world.
Make Memories!
Wherever you decide to have your adventure, it's sure to be a great experience and leave you with some fantastic memories!