Your wedding doesn't have to be traditional. In fact, more and more couples are opting to have a destination wedding instead. This type of wedding ceremony takes place in an exotic location (most often, on a beach or by a waterfall) with the honeymoon immediately following. Since destination weddings are gaining in popularity, it's important to choose the right location. To give you a few ideas, here are the top 6 destination spots in the world.
Mexico
Mexico is one of the most popular choices for a destination wedding. Why? There is an endless amount of warm weather, beautiful beaches, unique culture, and fabulous food. Plus, there are all-inclusive resorts all along the coastline. That makes Mexico a fantastic spot for beach weddings. The backdrop will look absolutely perfect in all of your wedding photos!
Hawaii
What do you think of when you picture Hawaii? Is it the stunning ocean? The sunset? If you get married in Hawaii, then you can have both. There are a number of destination wedding spots to get married. It may be inside a resort, local church, on the beach, or with the sunset in the background. There are also many different places in Hawaii to choose from. Maui tends to be the favourite destination for couples, though. Do some research and pick the best spot for what you want.
Jamaica
One of the drawbacks of having a destination wedding is all the paperwork and legal loopholes. Depending on where you travel, you may have to fill out forms prior to leaving for your trip if you want to get legally married. That is why it's no surprise that so many people choose to get married in Jamaica. They only have a 24-hour waiting period for a marriage licence! You can take in the culture and the lush scenery if you choose Jamaica for your destination wedding spot.
The Dominican Republic
Ready for a little bit of Caribbean culture? The Dominican Republic is east of Jamaica and west of Puerto Rico – and has culture in spades. There is over 900 miles of sandy coastline, making this a fantastic spot for a destination wedding. Keep in mind that travellers wanting to get married here will need to get permission from the Consulate. You'll also need proper documentation before you can wed in a legal ceremony. So, plan well ahead for this one.
The Bahamas
Whether you like a little more adventure or a relaxing, laid-back vibe, the Bahamas has a little something for everyone. It all depends on where you go. Great spots include Nassau, Freeport and the Grand Bahama Island. While only a select number of island hotels offer destination wedding services, you'll get crystal clear water and a beautiful beach setting.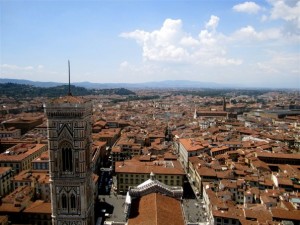 Europe
When it comes to your destination wedding, you have more options than just beaches and waterfalls. Europe is a great alternative! There are so many great places to visit – Scotland, England, or even Sweden. The choice is totally up to you. What could be better that getting married in front of a historic castle? It's a fairytale come to life!
If you're thinking of a destination wedding, plan ahead. Choosing the right location is essential – so make sure that you find a place that will be memorable and special to you and your other half.