Beyond the coffee shops, the red light district, and bicycling in Amsterdam one of the best times new visitors can have in the city is just getting lost. The city centre is crisscrossed with bridges and has more than 165 canals encircling it. These ovals, as compared to more traditional straight streets found in most cities, are bound to get you lost. My suggestion is just go with it…
There are treasures to be unearthed when you visit Amsterdam sober, or fueled by a little green.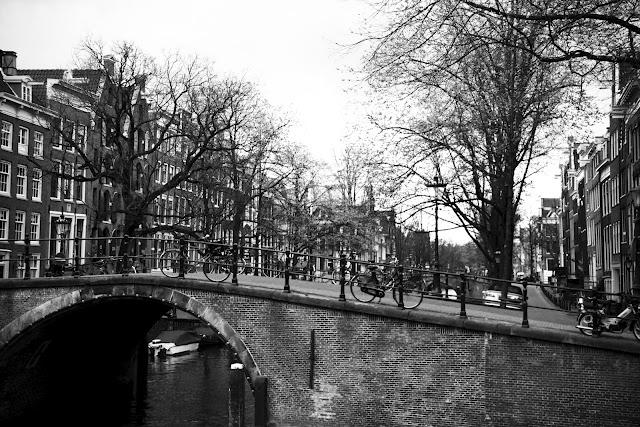 Amsterdam is a city that is renowned for its beauty. It has been called the Venice of the North for its dotting cannal system. Hard to argue with that! A few places that are well worth wandering and getting lost include. The Jordaan district, this area formerly for the working class has become one of the most exclusive sections of Amsterdam. Filled with beautiful eateries and pubs canal walking does not get better than here. De Pijp houses Amsterdam's alternative community. If you are looking for students and hipsters look no further. If absolute opulence is what you desire than wander along the storied Prisengracht. (Prince Cannal)
Walking along the prinsengracht will unearth the famous tall spire of the Westerkerk cathedral and the world famous Anne Frank house and museum. Also try to find the Brouwergracht, which has some of Amsterdam's oldest and most attractive architecture. The Leliegracht hosts some of Amsterdam's best shopping if a little retail tourism suits your fancy.
Wanders in the city have to find their way to one of Amsterdam's beautiful parks. The Vondel Park is the city's largest, and one of the largest parks inside any European capital, this is the epicentre of Dutch people picnic culture. Dotted around the parks manmade lake are countless blankets laid out with people eating nice foods and drinking wine. To experience a warm summer day picnicking in the park is to live like a local. Though Vondel park is the largest there are more parks including the osterpark – east of the Amstel river, Westerpark -inside the Jordaan district – and the muesium plain, The latter, the museum plane, has some of the best museums to be found in the city. Right there are the Van Gogh museum and the Rijk museum, which each on their own are enough to satisfy any art lovers needs to see the old masters.
Beyond any specific places however, the fun is just walking and getting lost in the city. Amsterdam is a well maintained and safe place so there is no need to fear being on side streets. Every twist and turn has the potential of turning up another interesting café, coffee shop (the name for establishments selling legal marijuana) or interesting boutique. Plenty of park benches are set up next to canals to allow people to sit down and let the world go by. Just wander and enjoy.