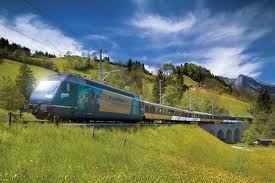 When you've got the travel bug, it can be difficult to choose the right place to visit. What location will be the most memorable? How much can you afford to spend? There are so many things to think about before you make your ultimate choice. If you're having trouble choosing the perfect vacation spot, don't worry about it! Here are a few tips to simplify your choice.
Make a Brainstorming List
There are endless possibilities when it comes to your travel options. Do you want to go somewhere nearby or to the other side of the world? What places haven't you seen before? Where have you always thought about visiting? To choose the perfect vacation spot, start by writing down a list. Think about the places you want to visit most and jot them down.
Notice Patterns
Once you've completed your list, look it over. Are there any patterns you notice? For instance, do you find that there are a lot of places in Europe or are your destinations mostly in Asia? Did you write down places that are known for having relaxing beaches or adventure seeking areas with white water rafting or rock climbing? Look for patterns in your list. This will help you narrow down your ideas to find your ultimate destination.
Think About Where You've Been
To choose the perfect vacation spot, it's important to think about the places that you've already travelled. Consider whether or not you want to do something similar or totally different. If your last trip was to Jamaica and you loved the culture and scenery, ask yourself: do you want another beach trip? Or, did you want something totally different, like a trip to Alaska? Really take some time to think about where you've already been and what you still want to experience.
Have a Timeline
As much as you may want a getaway right now, that's not always realistic. You may only be able to get a week off from work next November. When you're choosing your perfect vacation spot, you need to remember to think about the time of year you'll be going. Certain places are better to visit during specific months. So, to ensure that you have an enjoyable trip, think about your timeline before you make any final decisions.
Don't Forget About Your Budget
Choosing the perfect vacation spot is one thing…but choosing a vacation you can actually afford to go on is quite another! Before you set anything in stone, think about your budget. You may have decided to go to Barbados for two weeks. However, your bank account may have other ideas. There are all sorts of destinations you can visit based on your budget. Plan accordingly for what you want and what you can afford.
It's not easy choosing the perfect vacation spot. There are so many incredible places to visit! To find the best place, be sure to think about where you want to go, what you want to do while you're there, and whether that destination works for your timeline and budget. Thinking ahead will ensure that your vacation is totally unforgettable.