Africa boasts enchanted landscapes that embrace sand dunes, jungles, and, of course, savannahs to name a few. Explorers have come back from far-flung places to witness the various marvels of this immense continent that's home to a stunning array of cultures additionally as flora and fauna. The following national parks are among the foremost must-see places of continent and have all the makings of a unforgettable expertise.
Kruger National Park, South Africa
As one of the largest game reserves on the continent of Africa, Kruger National Park is located in northeastern South Africa. The park attracts safari enthusiasts from around the world who come to view the wildlife that make their home in the park. Kruger National Park is South Africa's first national park and gained protective status as such in 1926. Animals that make their home on the spectacular terrain include the lions, elephants, hyenas, leopards, cheetahs, hippos, and much more.
Victoria Falls National Park, Zimbabwe
Located in northwestern Zimbabwe, Victoria Falls is situated on the Zambezi River and is regarded as the largest waterfall in the world. Witnessing the falls and catching a glimpse of crocodiles in the river is a marvelous experience for visitors. Other animals that also may be seen around the park which is truly dominated by the falls are hippos, elephants, white rhinos, and cape buffalo.
Kilimanjaro National Park, Tanzania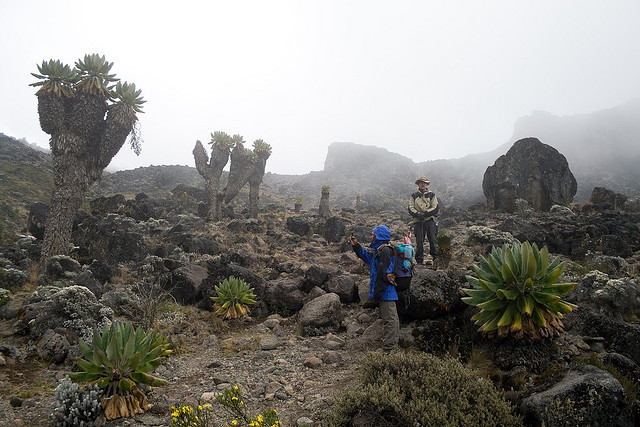 This Tanzanian national park is among the most revered spots on the continent. Mount Kilimanjaro, celebrated in the Hemingway short story "The Snows of Kilimanjaro," is the highest mountain in Africa. Ringed with forests, Mount Kilimanjaro attracts many climbers. The mountain, of course, is also among the largest volcanoes on the planet. Visiting the savannah lands around the mountain is also a popular pursuit among those who visit the park.
Masoala National Park, Madagasgar
This stunning park is home to various species of lemurs and other enchanting species of the island. With its beautiful coastal views, the park is also ideal for kayaking and scuba diving. It's one of those rare parks where visitors will be as delighted by the water territory as by the terrain. Designated as a UNESCO World Heritage Site, Masoala National Park may be far off the beaten track, but it is a destination worth seeking out as one of the world's most extraordinary places.
Ahaggar National Park, Algeria
With its other-worldly Sahara landscapes, this vast park is a stunning landscape. Home to the Tuareg people, the park is home to both mountains and sand dunes. Located in southern Algeria, the park covers more than 173,745 square miles. Home to a rare cheetah population, the park is also graced by a 3,000 meter mountain, Mount Tahat. As one of the more remote national parks on the planet, getting there is part of the overall experience.
---
Image By cirdantravels,Stig Nygaard,Frank.Vassen,Pius Mahimbi Under Creative Common License.