Filled with varied culture, this nation on the sub divide between Africa and Europe is a trip that will afford travelers amazing opportunities to soak in regional culture. Morocco combines elements of tradition, nature, with a modernizing force that shows up in the larger cities such as Casablanca. While here you will be able to walk in the Sahara desert, see real snake charmers, and learn to cook Moroccan dishes. There is a world of possibilities and here are just a few.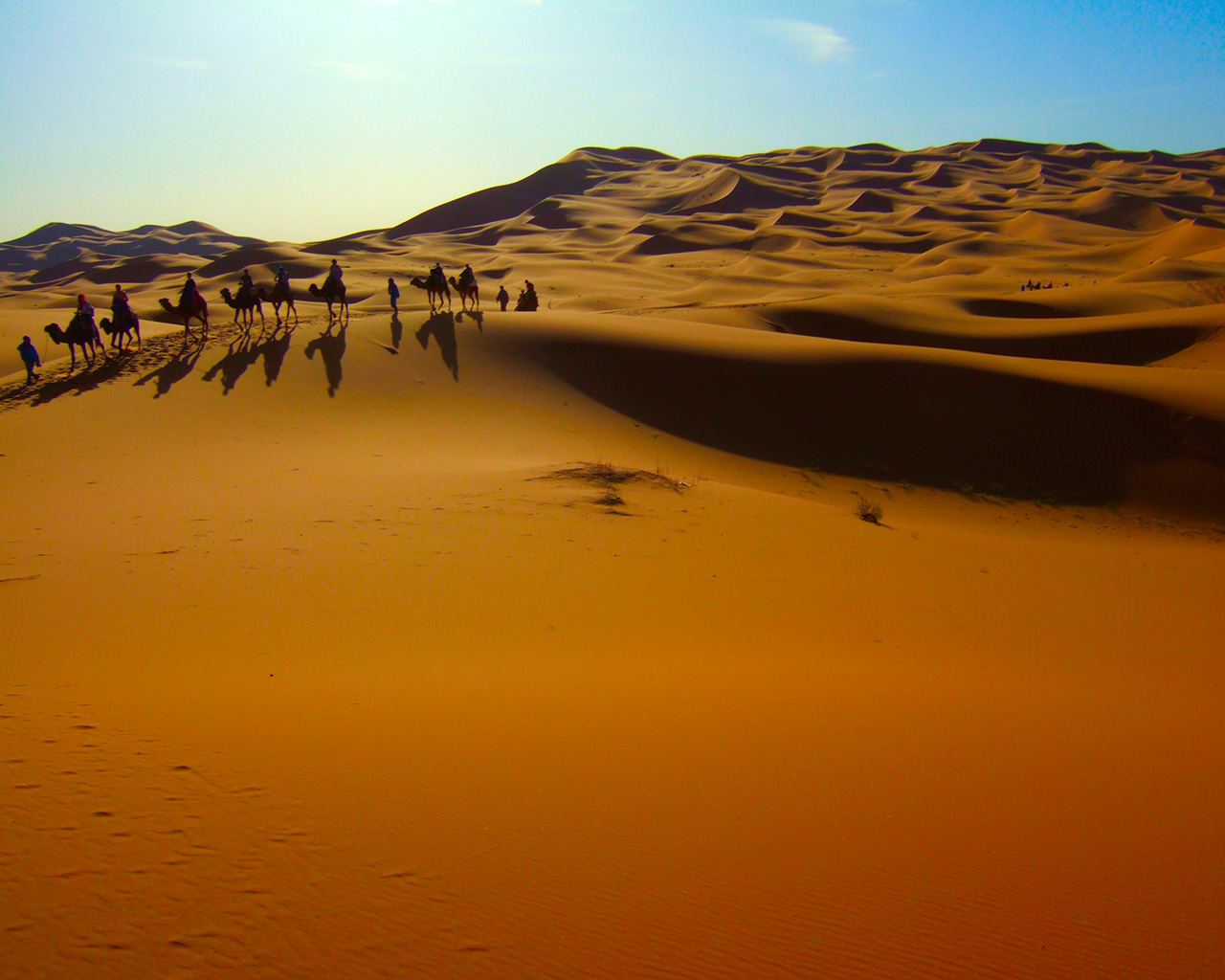 Visit Chefchaouen
These are the fabled blue streets of Morocco. Filled with backpackers and locals these streets which are painted sky blue are filled with cafes and hashish bars. Within eye sight of these attractions are the beautiful mountains, which can be seen just over the horizion. A trip to Chefchaouen in the heart of the Rif Mountains is a must do.
Experience a Hammam
A hamman is a public steam bath. As previously private baths where not within the economic possibilities of common Moroccans these public baths were erected. Since modern plumbing has reversed this trend there are fewer hammans. Still though a good sauna heat and a scrubbing while being steamed clean is a fascinating, eye opening cultural experience.
Stay overnight in the Sahara Desert
There's no doubt that a magical experience is spending a few nights in the Sahara desert. Merzouga is one of the top places to enjoy the desert from. The Erg Chebbi dunes were popularized in the film "The Mummy". These dunes are often explored by camel, though people can also opt for a 4×4 as well. If you time your visit near spring it is possible to perhaps see a flamingo in one of the seasonal lakes near Merzouga. Accommodations in the desert can range from a simple Bedouin tent up to a luxury style sultan tent.
Visit the Majorelle Gardens
Filled with rare plants and bright colours the Majorelle Gardens are a place to find solace in a hectic world. Designed by French painter Jacque Marjorelle in 1919 these gardens have stood as a testimonial between Christian and Islamic art and life styles. The gardens were purchased by Yves Saint Laurent and restored faithfully to their former glory in 2008.
Stay in a Riad
While in Morocco the opportunity exists to stay in a Riad which is a traditional home that has been converted into a hotel. Riad's are beautiful tiled buildings often with fountains in the centre of a court yard, with rooms built on one or two levels – often with a terrace. Many riads exist within the walled cities of Fes and Marrakech.