The British Virgin Islands in the sunny Caribbean are one of the most exotic tropical island gateways for holidaymakers. This archipelago of 60 islands offers stunning beaches, lush forests, well-developed infrastructure and lots of sun round the year.
Even though each island in the group has its own unique charm and attractions, the three major islands of the Virgin Islands – Tortola, Virgin Gorda and Anegada – stand-out for their combination of charming natural scenery, beautiful white beaches and well-developed traveler-friendly infrastructure.
1. Virgin Gorda
Virgin Gorda, the third-largest Island in the Virgin Islands group, is known for its rugged natural beauty, picture-perfect swimming and snorkeling spots, numerous white sand beaches, trails, yacht clubs, resorts and luxury villas.
A popular attraction in Virgin Gorda is "The Baths" – a geological formation featuring huge granite boulders that form countless tidal pools, arches, coves and beautiful sea-facing grottoes. The Baths, with their clear water, are wonderful for swimming and snorkeling as well as for simply exploring.
The island has two of the most popular beaches in the Virgin Islands – Spring Bay and Devil's Bay.
Virgin Gorda boasts as many as four national parks with many excellent well-marked hiking trails providing a view of the island's rich flora and fauna including rare orchids and hummingbirds.
There are a number of resorts, cottages and spacious villas available in Virgin Gorda. Luxurious Virgin Gorda vacation villa rentals allow travelers to enjoy the charm of British Virgin Islands in full comfort and luxury.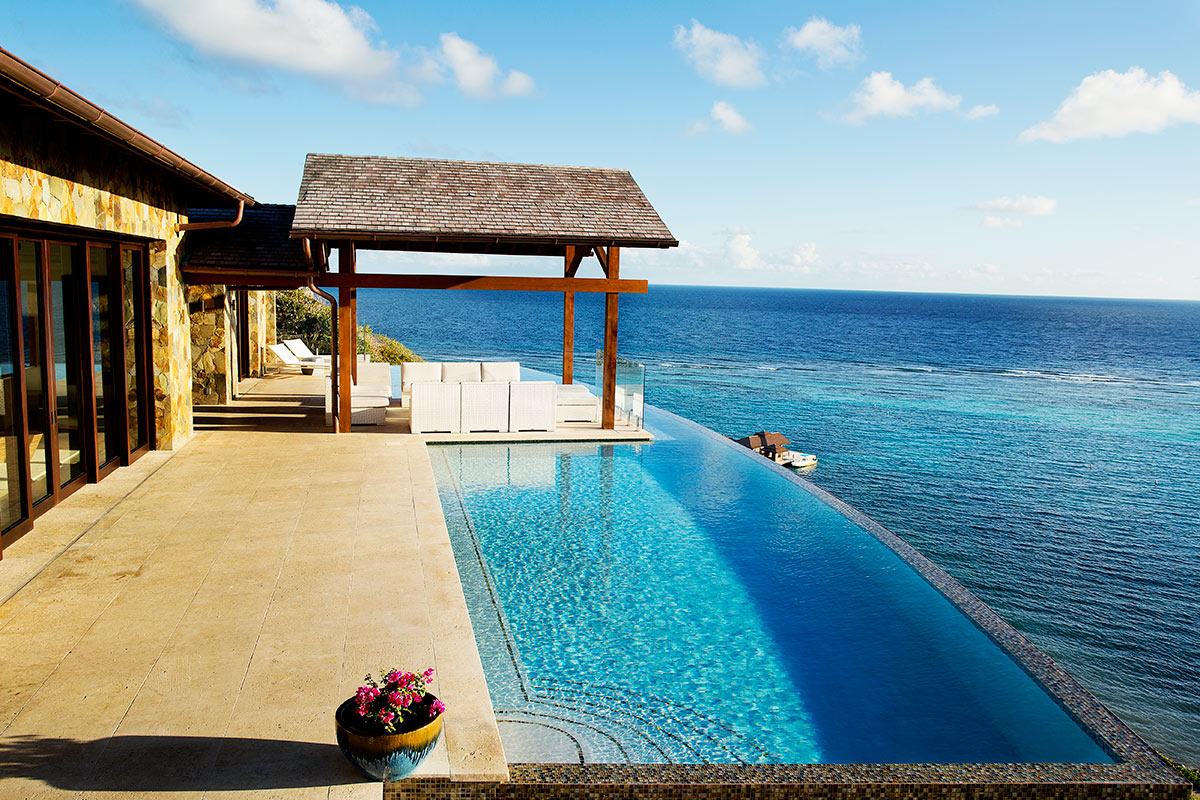 2. Anegada
The flat and sparsely populated Anegada is the second-largest island in Virgin Islands and the only inhabited coral island in the group.
The island is known for its long and secluded white sand beaches, coral reefs, good seafood and large salt ponds with their unique fauna including Caribbean flamingoes.
The extensive coral reefs surrounding the island make it a perfect destination for snorkeling and scuba diving as well as for sport fishing and bone fishing. Adventurous travelers can also explore many shipwrecks surrounding the island.
The lack of tourist crowds, sparse population and endless remote beaches on the island give Anegada a unique charm of its own.
3. Tortola
Tortola is the capital and largest island of British Virgin Islands. The island not only offers captivating natural sights but also numerous quality restaurants for trying out the local cuisine, interesting places for the history buff and shopping spots for buying local spices, rums, jams, local art and handicrafts.
Picture-postcard perfect Smugglers' Cove, the happening Cane Garden Bay and the secluded Josiah's Bay are just three of the numerous stunning beaches in Tortola. The island also offers excellent water sports infrastructure including scuba diving, windsurfing, paddleboats and kayaks.
Tortola has two museums and a number of other must-see attractions including the Sage Mountain National Park, Callwood Rum Distillery, J.R. O'Neal Botanical Gardens and HMS Prison.
British Virgin Islands are a holiday destination that offers everything a traveler may wish for – from shopping and exotic cuisines to adventure sports and pristine beaches. No wonder that the islands are one of the most popular destinations for tasteful travelers. It is hence advisable for travelers to book their flights and accommodation in advance to be able to enjoy this tropical paradise to the maximum.