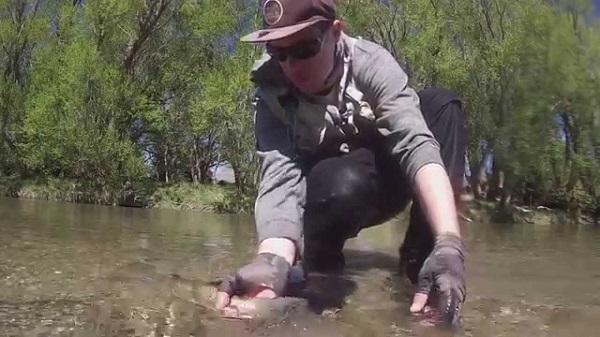 Could you imagine catching a four-pound rainbow or brown trout? In New Zealand this fantasy is an actual reality with the ability of fly-fishing.
Because of New Zealand's incredible streams and lakes anglers from all over the world have the ability to search for these trophy types of fish in a variety of areas throughout the country.
What do you need to know though before you get out there chasing these big fish? Here are a few tips:
Obtain a license
Before though you get out your rod, New Zealand requires a license. There are two types you can apply for – A season license and a 24-hour license. If you are on vacation, simply rent a car from rentalcar.co.nz and head to any Fish & Game office or regional license agent. You can also purchase the license online or over the phone but then you will miss out on some of the fantastic, picturesque sites this great country has to offer.
Once you obtain your license the next step is what to wear.
Clothing
Ideally you will want to wear clothes that are lightweight but also coverable. This will help keep you protected and covered from the annoying insects and brush. Remember though, felt-soled wading boots are now banned within all of New Zealand as in the past it was a way to transport unwanted small creates and plant spores.
The next step is choosing the right rod.
Rods
For most anglers, rods of up to 6 weights will for sure cover your fly-fishing needs. Colors of the rod though do matter as lines in an olive color usually serve better than rods that are brightly colored. This will help the rods appear to look disappeared once under the water.
Last you will want to consider your flies.
Flies
Usually you can do very well with mayflies or caddis sizes 10 to 16. You though may need to adjust this if you are fishing in deeper water or during a particular, specific season.
As you can see, with just a little bit of planning and preparation you and your family can enjoy a memorable vacation fly-fishing. The only hard decision will be how to prepare the fish!